The Darkness II lleva a los jugadores por un camino brutal y personal como Jackie Estacado, portador de la The Darkness – una fuerza antigua y despiadada de caos y destrucción. Basado en la serie de libros de historietas de terror sobrenatural creado por Top Cow Productions, Inc., The Darkness II rompe con el mar de convencionales shooters en primera persona, con su ferviente Quad-Ejercer el juego, lo que permitirá a los jugadores acuchillar, agarrar y tirar objetos y enemigos con las armas a su demonio al mismo tiempo disparando dos armas. El juego es en capas con el uso de la luz oscura frente, llena de historias profundas y retorcidas, y envuelto en la violencia estilística que es visualizada a través de una técnica de negro pintada a mano gráfico que se mantiene fiel a sus orígenes del cómic. Ya han pasado dos años desde que Jackie Estacado, ahora el don de la familia mafiosa Franchetti, que se utiliza la oscuridad para matar a los hombres responsables del asesinato de su novia. Ha sido incapaz de acabar con la memoria de la muerte de Jenny desde el embotellado de su poder sobrenatural, y ahora la Oscuridad quiere salir. Un repentino ataque, no provocado contra la vida de Jackie anuncia el inicio de una guerra de mafia a gran escala, que ha sido claramente orquestada por alguna fuerza exterior. El intento fallido abre la puerta a la oscuridad a resurgir, y establece Jackie en un viaje al infierno y peor aún, como lo revela el misterio detrás del ataque y las motivaciones de la oscuridad misma.

Plataforma: PC
Idioma: Español/Multi
Genero: Acción/Shooter
Calidad: DVD
Formato: ISO
Tamaño: 7.95 GB
Fecha: 11/07/2014
Release: PROPHET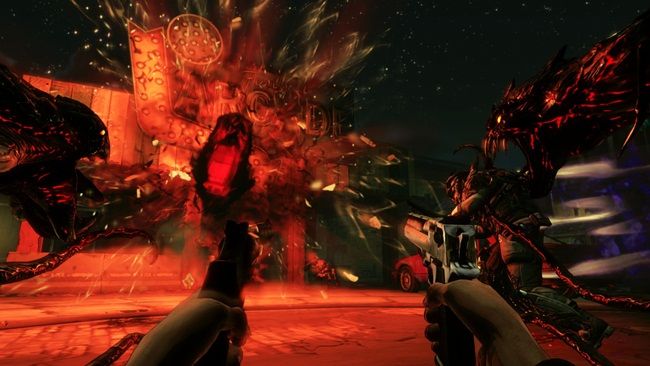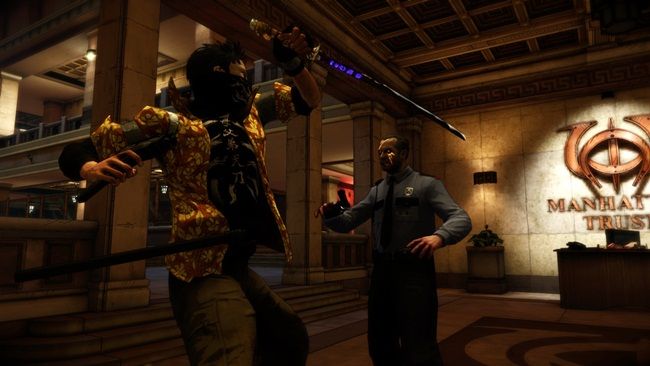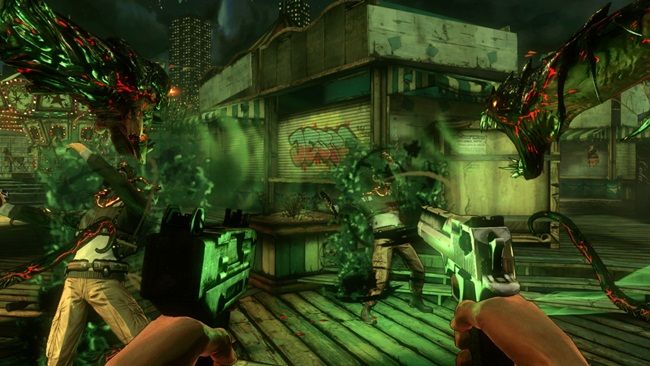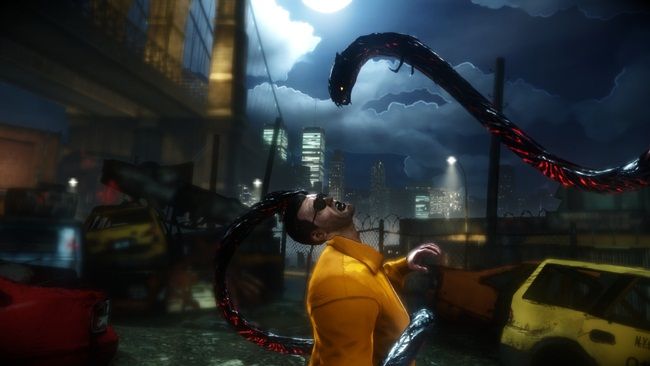 Contraseña:

www.lexteckgames.net




Requisitos Mínimos
– Windows XP / Vista / 7.
– Intel Core 2 a 2GHz / AMD Athlon 64 X2 4200.
– 256MB Nvidia GeForce 8600 / ATI Radeon HD 2600 o superior.
– 1.5GB RAM.
– 10GB de espacio libre.
Requisitos Recomendados
– Windows XP / Vista / 7.
– 2.4 GHz Quad-Core o superior.
– 512MB Nvidia GeForce 9800 GTX o superior.
– 2GB RAM.
– 10GB de espacio libre.