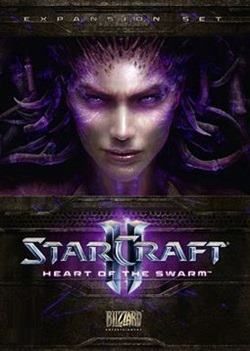 STARCRAFT 2: NUEVA SECUELA Y EXPANSIÓN
            Starcraft 2 es lo más nuevo de esta maravillosa saga, y además una expansión. Una entrega que potencia la experiencia del jugador, llevándolo a un contexto en el que le será imposible dejar de sentir la emoción y la adrenalina subida. Prepárate para descargar y disfrutar de esta increíble secuela.
            Lo nuevo de Starcraft te lleva por los laberintos de un juego de estrategia, pero no se trata de otro videojuego más de este género, ya que te sumerge en la acción en tiempo real, bajo una temática militar en la que vivirás la ciencia ficción. Starcraft 2: Wings of Liberty, es uno de los mejores juegos en su género. Y tienes la oportunidad de jugarlo. En la expansión podrás encontrar unidades adicionales y la posibilidad de cambios en el modo multijugador en relación a Wings of Liberty. También encontrarás la continuación de la campaña enfocado directamente en la raza Zerg.
            Disfrutará de un aproximado de veinte misiones, enmarcadas en una historia que se desarrolla dos años después de su precursor. Así te ubicarás en el año 2506. Sarah Kerrigan fue devuelta recientemente a su forma humana, y será ella el personaje que encarnarás, y bajo su perspectiva podrás entrar en el mundo de acción y estrategia en tiempo real de este juego disponible para plataforma PC, con la opción de jugarlo en español y en una calidad DVD y formato ISO. El juego tiene un tamaño de 13.5 GB, y amerita de requisitos mínimos que no son tan exigentes. Lo que sí deberás tener conexión de Banda Ancha.
Bastará con un Sistema Operativo Windows XP/Windows Vista/Windows 7 (Service Packs Actualizados) con DirectX 9.0c, y un Micro Procesador 2.6 GHz Pentium IV o similar AMD Athlon. La Tarjeta Gráfica: 128 MB PCIe NVIDIA GeForce 6600 GT o ATI Radeon 9800 PRO o superior. Y en cuento al espacio en Disco Duro: 12 GB libres. Con memoria RAM: 1 GB RAM (1.5 GB para Windows Vista/Windows 7, 2 GB para Mac), también te recomendamos un Lector DVD-ROM
En cuanto a los Requisitos Recomendados, para una mejor experiencia con el juego, te recomendamos un Sistema Operativo Windows Vista/Windows 7, con un Micro Procesador Dual Core 2.4Ghz. Con una Memoria Ram: 2 GB RAM y Tarjeta Gráfica: 512 MB NVIDIA GeForce 8800 GTX o ATI Radeon HD 3870 o superior. Lector DVD-ROM.

Plataforma: PC
Idioma: Español/Multi
Genero: Estrategia
Calidad: DVD
Formato: ISO
Tamaño: 13.5 GB
Fecha: 07/07/2013
Release: LexTeckGames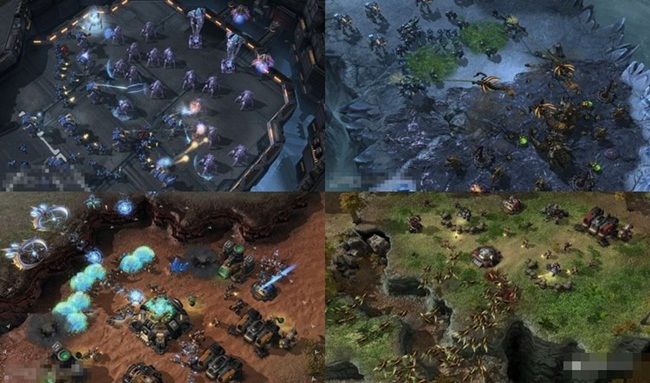 Contraseña:
www.lexteckgames.com




Requisitos Mínimos
Sistema Operativo: Windows XP/Windows Vista/Windows 7 (Service Packs Actualizados) con DirectX 9.0c
MicroProcesador: 2.6 GHz Pentium IV o similar AMD Athlon
Tarjeta Gráfica: 128 MB PCIe NVIDIA GeForce 6600 GT o ATI Radeon 9800 PRO o superior
Espacio en Disco Duro: 12 GB libres
Memoria RAM: 1 GB RAM (1.5 GB para Windows Vista/Windows 7, 2 GB para Mac)
Resolución Mínima de 1024X720
Requisitos Recomendados
Sistema Operativo: Windows Vista/Windows 7
MicroProcesador: Dual Core 2.4Ghz
Memoria Ram: 2 GB RAM
Tarjeta Gráfica: 512 MB NVIDIA GeForce 8800 GTX o ATI Radeon HD 3870 o superior
Espacio en Disco Duro: 12 GB libres
Memoria RAM: 1 GB RAM (1.5 GB para Windows Vista/Windows 7, 2 GB para Mac)
Resolución Mínima de 1024X720